SNEHER Paras App Download Link 1000 Rs. Apply Online for West Bengal Corona Sahayata Scheme help @ jaibanglamw.wb.gov.in, West Bengal Corona Sahayata Scheme Of Rs. 1000, Sneher Paras App Download Apk for COVID-19 Rs 1000 Help online Apply, West Bengal 1000 Rs Corona help App Download
The West Bengal Disaster Management Department and the government have launched the "SNEHER PARAS" app to provide financial assistance to migrant workers who are stranded elsewhere due to the corona epidemic. Migrant workers of West Bengal can download this app for financial assistance from the link given below and enter the required details.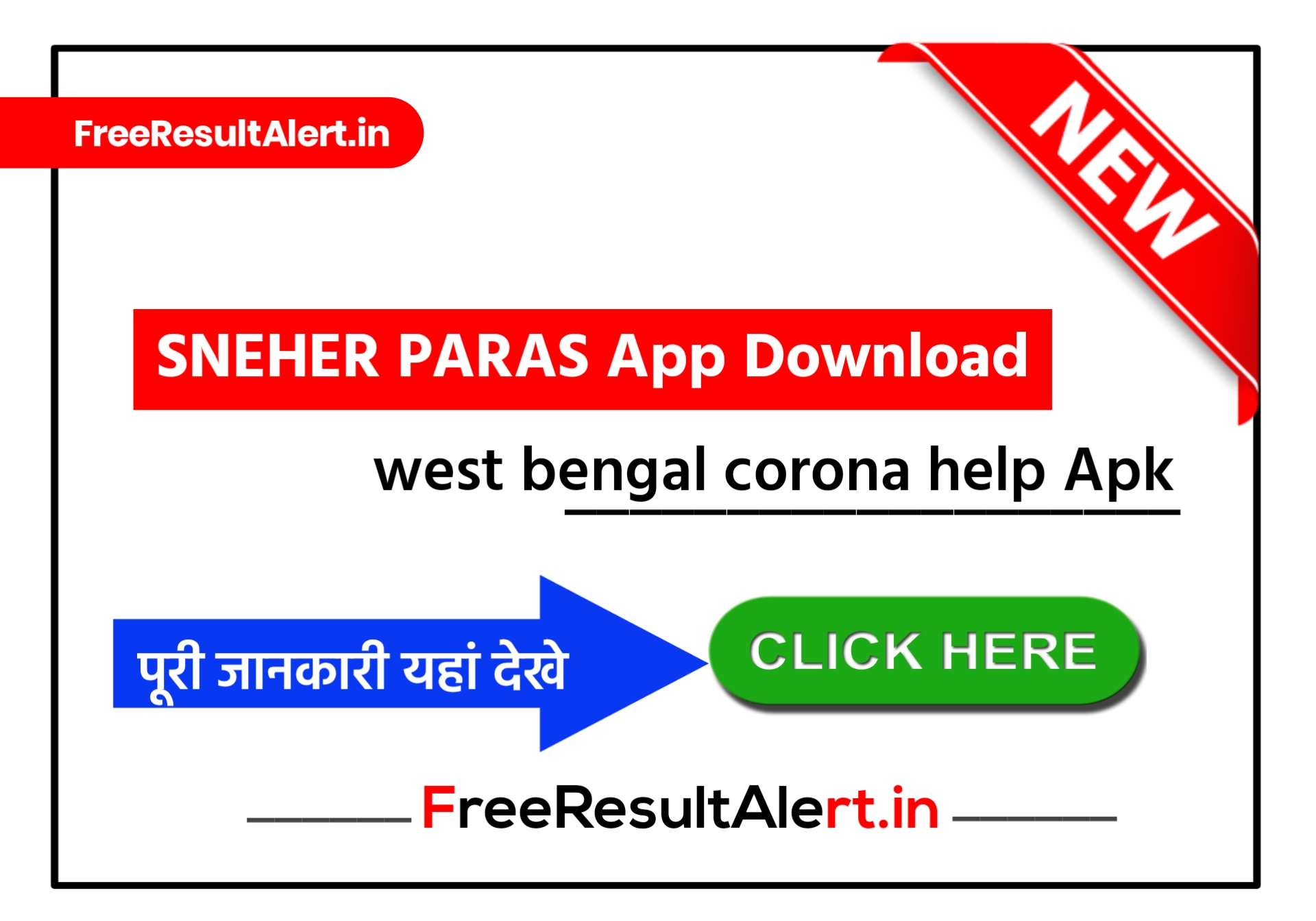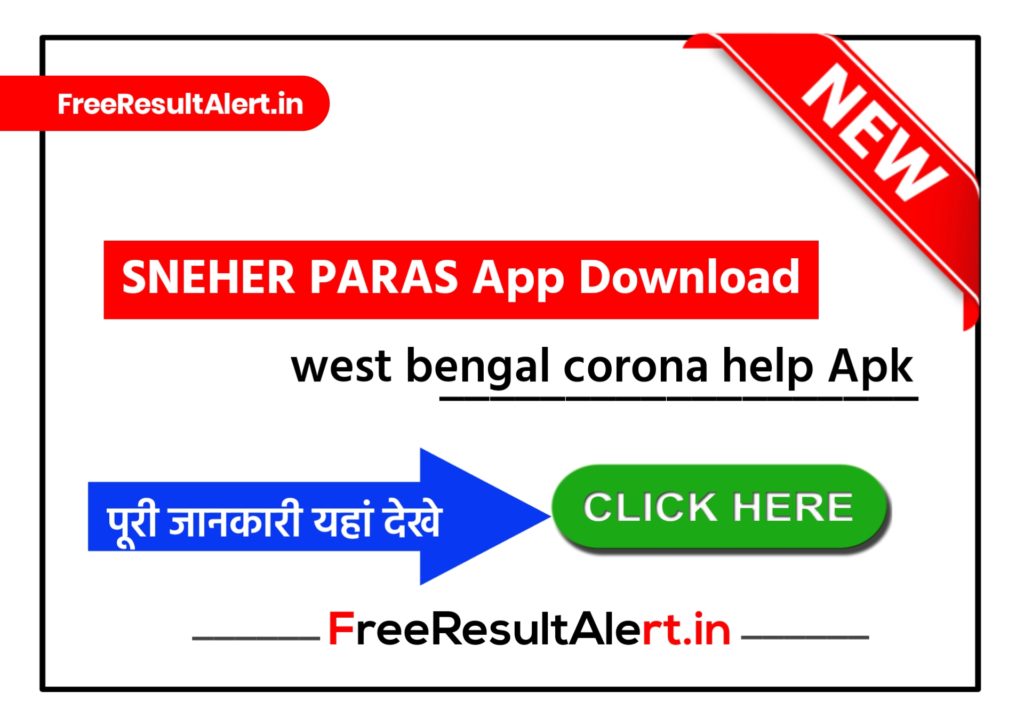 SNEHER PARAS App Download
You all know that there is a lockout in the entire country since 24 March 2020 due to the coronavirus epidemic. Migrant workers from West Bengal are stranded in various areas in other states. Due to the extended lockdown period, workers no longer have a means of subsistence. So the government of West Bengal has taken a decision to help all the workers and launched the SNEHER PARAS app with a profit of 1000 rupees. So all migrant workers download the West Bengal Corona Sahayat app and apply online.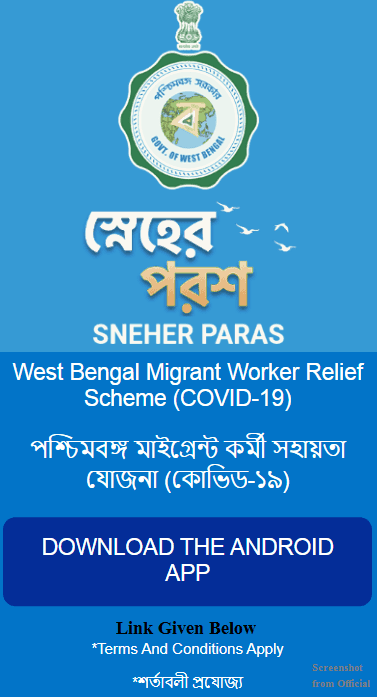 West Bengal Corona Sahayata App @www.jaibanglamw.wb.gov.in
| | |
| --- | --- |
| Department Name | Department of Disaster Management and Civil Defence |
| Government Name | West Bengal Government |
| Scheme | SNEHER Paras App |
| Benefit | Rs. 1000/- |
| Objective | Migrant Worker |
| Launched by | Government of West Bengal |
| Apply Mode | Online |
| Category | Govt. Scheme |
| Official website | www.jaibanglamw.wb.gov.in |
West Bengal Corona Sahayata App Of Rs. 1000
The migrant laborers of the state of West Bengal, who are stranded in another state, and now need financial help, so the West Bengal government will provide an amount of Rs.1000 from the Relief Fund. Our team has provided you with all the details like required documents, eligibility, processing and approval, download link, how to Online apply, and other details on this page. So all you migrant laborers can download this app and fill in the required details like name, district name, mobile number, village name, date of birth, ID proof, bank details, and a photo pick and information.
PM Garib Kalyan Yojana 2020 – Click Here
 PM Kisan Nidhi Yojana List 2020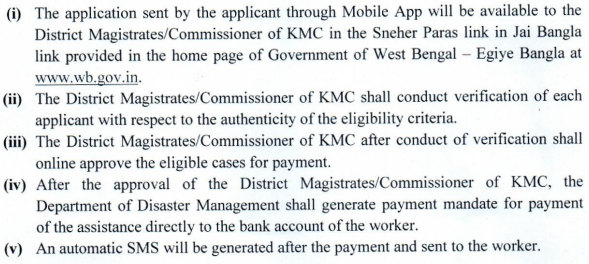 Documents required to take advantage of Sneher Paras Yojana
You must have a photo of you
An identity card such as voter ID, Aadhaar card, EPIC card, etc.
You must have a mobile
Bank account

Sneher Parash Scheme Important Dates
| | |
| --- | --- |
| Corona App Launch Date | 20 April 2020 |
| Last date to apply for the scheme | 3rd May 2020 |
How to Download Sneher Parash App Online
The beneficiary must first download the app from the official portal i.e  www.wb.gov.in
Now open the SNEHER Mobile app and click on the Register button.
Enter your information here like contact number, name, etc.
Upload your required documents and press submit button
Your application has been successful
Important Links For Sneher Parash App Download
| | |
| --- | --- |
| Apk Download Links | Direct Download Link |
| official Website | www.jaibanglamw.wb.gov.in |
FAQ On SNEHER Paras Corona Help App
Who will benefit from the SNEHER Paras scheme?
All migrant workers from outside the state will get benefit from this scheme.
What will be the benefit of SNEHER Paras app
The beneficiaries of this app will get Rs. 1000 / – assistance will be given
How to apply for this scheme?
You have to download Sneher Paras Apk to enjoy the plan.
What is the name of the app launched by the government of West Bengal?
Sneher Paras App